Like we have mentioned, we are huge fans of Clash Royale. We just can't get enough of this great game. We consider ourselves to be pretty good players, but we are more than aware that there are players out there who are much better. One such player is Frank Oskam, known in the Clash Royal world as Surgical Goblin.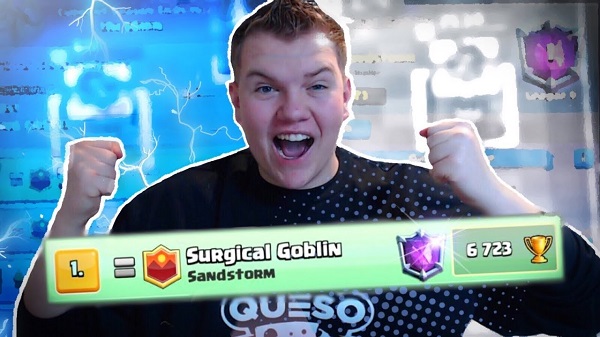 An Interview with One of the World's Best
All of us on team Pantheon are huge fans of Surgical Goblin and aspire to be just as good as him one day. So, you can only imagine our excitement when we got the chance to interview him. Our captain, Peter Stark, known as UTLP in the Clash Royale world, was the interviewer. Below you can read the interview in full.
Peter: Good afternoon Frank, we are extremely honored to have the chance to speak to you. All of us on Pantheon are huge fans of yours, we always love watching you play. In fact, we believe that you are the best player in the world at the moment.
Frank: No worries, thanks for inviting me along. I am always happy to have a chat with fellow Clash Royale enthusiasts. I have actually seen you in action and I was pretty impressed to say the least.
Peter: That means a lot coming from the likes of you. Okay, so let us get those questions flowing. So, let us start with the most important thing. You and your team recently became champions at the CRL West Championship, can you just explain how it felt to win one of the biggest Clash Royale tournaments?
Frank: Well, to be honest, this might sound a bit cliché, but it was a dream come true. I have been playing this game since it was first released and when I started playing, I dreamt about playing at big tournaments. I never really thought that I would be part of a winning team, so that was just the cherry on the top of the cake.
Peter: We can't speak to you without mentioning that famous match against Morten that got your team to the finals. After six minutes of play, you won by a single point. How did that feel?
Frank: Honestly, I cannot even remember how I felt because my head was just a daze. There was so much pressure in that match because if I lost, we would have been eliminated. I wanted to do it not only for myself, but for my team who I have a huge amount of respect for. Although I was ecstatic that we qualified for the finals, I actually felt quite sorry for Morten because nobody deserves to lose like that. I was just glad that Lady Luck was shining on us that day. In fact, after we had finished celebrating, I sought out Morten to offer my condolences.
Peter: That was very magnanimous of you. So, we watched all of your matches at the tournament and you played in the 2v2s. In the first season, I think it is fair to say that Team Liquid struggled with 2v2s, so what changes did you make to be more successful the second time around?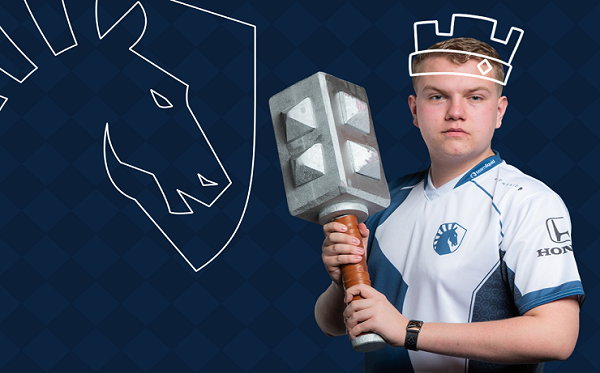 Frank: Well, I think we just caught everyone by surprise to be honest. Everyone else were choosing Royal Giant, Graveyard, and Lave hound decks, but we decided to go against the grain and create some crazy combos such as Ram Rider/Miner, Golem/Royal Giant. Nobody expected us to use these types of decks, so we just caught everyone off guard.
Peter: Wow, that was a pretty bold move. So, how important was it that you win the 2v2 matches?
Frank: It is very important because if you win the 2v2 round, then the team has a lot less pressure when it comes to the King of the Hill. This is because even if you end up losing King of the Hill, you know there is still the 1v1 round to come.
Peter: How much work do you guys put in to deciding which deck you are going to use?
Frank: A lot of hours, that is for certain. We actually have two analysts that analyze how our next opponents play. Then, depending on the analysis that they give us, we start trying to come up with the best decks to make sure that we win.
Peter: You have recently got a new coach; can you give us a bit of insight into how he has helped you as a Clash Royale player?
Frank: I think the best thing that he did for me was give me a lot more confidence. I didn't have a lot of confidence in the first season, meaning I ended up losing matches that I really should have been winning. He gave me a lot of fantastic pep talks and he is always available to talk to us. He has helped us all a lot and it is fair to say that he played a huge part in helping us become champions.
Peter: I am going to move on to something a bit controversial, if you don't mind. There are many people out there who do not consider mobile games to be an eSport. How do you deal with people who tell you that the only eSports that matter are Call of duty, League of Legends, and DOTA?
Frank: Well, there are always going to be haters, but I just do my best to ignore them. I only care about opinions from my family and friends. Also, when the aforementioned eSports came out, they got a lot of stick too, but look where they are now. I honestly feel that this will be the same for mobile eSports. In fact, there are around 14 million people that play Clash Royale, so those who don't like it had best get used to it as it is here to stay.
Peter: Absolutely spot on! So, what tips would you give to fellow Clash Royale players?
Frank: The main tip that I would give is to keep track of what cards your opponent has in hand. If you can manage to do this, then you will be extremely successful as you will be able to play cards that you know he does not have a counter to. Also, practice is key. If you want to become a very good Clash Royale player, you need to practice, practice, and practice some more.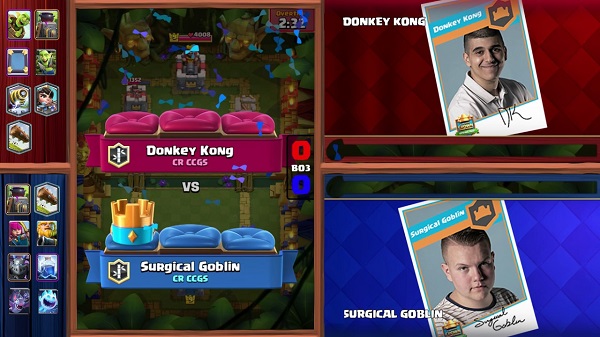 Peter: Apart from Clash Royale, what other hobbies do you have?
Frank: Well, I really love to gamble. The only thing I hate about playing Clash Royale tournaments in Las Vegas is the fact that I am not of the legal age to gamble in America (laughs). However, whenever we are playing somewhere where I can legally enter casinos, you will find me on one of the slot machines when we do not have to practice.
Peter: (Laughs) You don't strike me as a slot player. What the most that you have won on a slot, if you don't mind me asking?
Frank: I think about 2,000 euros, which was nice.
Peter: If you won a few million, would you still play Clash Royale competitively?
Frank: Of course, nothing quite beats the thrill of testing your skills against some of the best players in the world.
Peter: That is very true. Anyway Frank, we don't want to keep you any longer as we are sure you have a busy schedule. We would just like to thank you for your time and wish you all the best for the future.
Frank: Thank you, and same to you.
We Learnt a Lot from Frank
As a team, we learnt a lot from Surgical Goblin that day. We considered ourselves to be committed players, but when we found out how much time he puts into the game and how he is always striving to better himself, we realized that we need to put in a lot more time in order to get up to his level.