Competitive gaming, also known as eSports, is growing rapidly in popularity and it is overtaking many sports in terms of money created and viewership. At this moment in time, it is still a long way off sports such as soccer, but it is definitely closing the gap rapidly.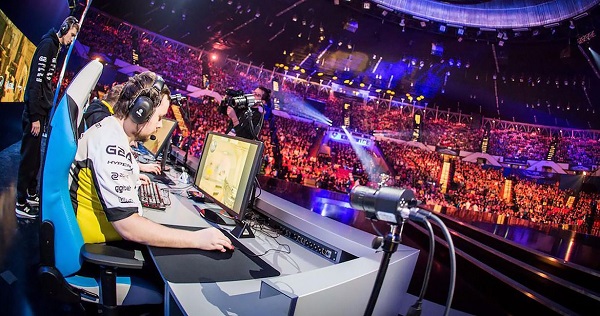 Teamwork and the Potential to Earn Lots of Money
Many of the popular eSports are team-based and include first-person shooters, battle arena games, and card games. This seems to be something that the eSports industry is keen to keep. Therefore, the amount of money that a player makes will mostly be dependent on how successful the team is.
However, if you take away the prize money for the time being, which can hit the 6-figure mark for some of the biggest tournaments, gamers can still make a tidy sum of money. eSport teams train like any other team in any other sport and the best teams will be asked to do promotional events. Teams can get sponsored by some wealthy companies, picking up a tidy pay packet for doing so.
Some of the best gamers in the world can earn somewhere between $30,000-60,000 every year before prize money is added in. There are even rumors that there are some gamers out there who are earning more than that before prize money is factored it. It is not uncommon for the world's best team to earn $1 million a year.
Back in the Early Days
When eSports had just started out, organizers created events just to advertise their game a bit and keep their current players happy. The prize money was small because they did not charge huge entry fees and eSports weren't popular enough to draw in money from elsewhere.
However, nowadays, organizers can give away huge cash prizes without it putting much of a dent in their own pockets. DreamHack is a prime example of this. They specialize in creating eSport tournaments and their main events can earn them more than $10 million. Only around $500,000 of this huge figure is added to the prize pool.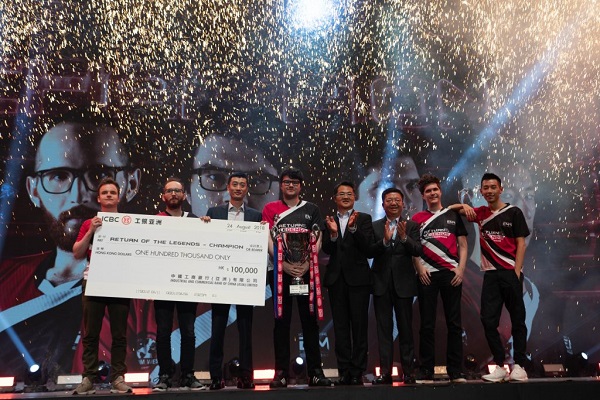 Players and Organizers Aren't the Only Ones Profiting
Players and organizers obviously profit from eSports, but sportsbooks haven't let the growth of eSports pass them by. When it comes to eSports, the online betting site Pinnacle has been around from the very beginning and have earned a lot of money from allowing eSport fans to bet on tournaments. However, sportsbooks such as Bet365 and Betfair have since jumped on the wagon.
A Bit about Team Pantheon
All of us on team Pantheon have been friends since we were children. We all have a huge passion for eSports, so we decided one day to create our own team. Not only do we have a passion for eSports, but we believe that we are very talented at what we do, especially when it comes to games such as Clash Royale.
In fact, Clash Royale is our specialty and we are now known to be one of the best Clash Royale teams in the world, which is something that we are very proud of. You can find out more about our exploits in this game on the page where we talk about our experience at the 2019 Clash Royal League.
We have not really entered many other competitions for other eSports, but this is something that we are hoping to change in the very near future. A couple of us are huge Call of Duty fans, so we might see if we can convince the others to brush up on their skills (considerably) so that we can enter a COD eSports competition in the future.
If you want to stay up to date with what we are doing, we highly recommend that you subscribe to our Twitter and Instagram accounts. Our username for both of these social media platforms is PantheonCR_6. If you want to watch videos of us in action, then you should sign up to our YouTube account.